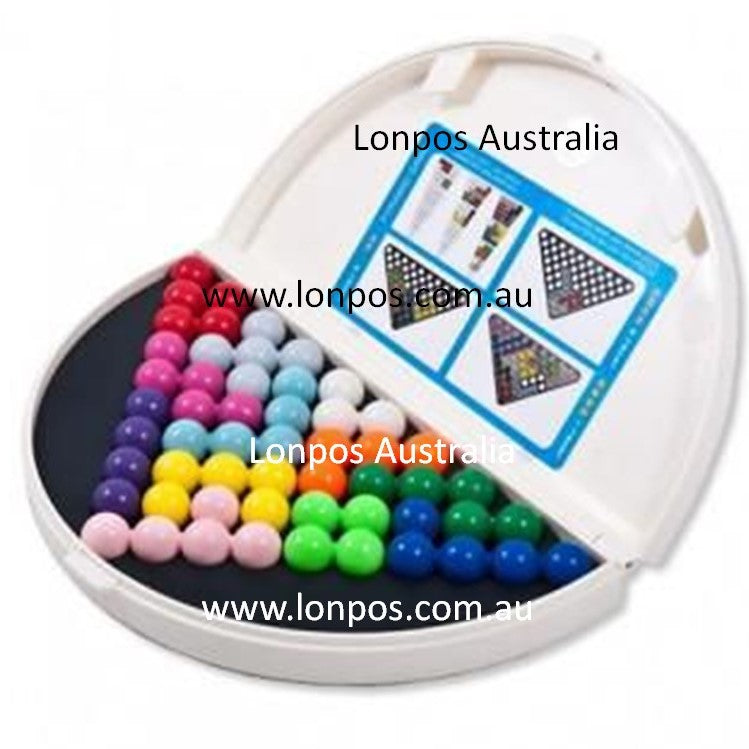 Lonpos 303 | Crazy Cone | Lonpos Australia
Lonpos 303 Crazy Cone

is a great 

travel sized

 game and is rather addictive. It is played individually and suits any age from 

6

 years (3+ with supervision).  This is a great game for 

adults 

too ... especially for those 'hard to buy for' adults!
Arrange some of the
12 coloured pieces

 in the game plate according to your chosen 

challenge 

(the game includes a booklet that includes challenge at different 

levels of difficulty

). You will be left with a space that needs to be completed by the pieces that remain.
Rearrange the

 

remaining pieces

 

until you fit them all into the game plate!  The more pieces you have to fit into the game plate, the harder the game.
If that's not challenging enough, try building a

3D

 

pyramid

 

with the pieces on the back of the game plate.  This gives your 3D thinking a real work-out!  Again, the

 

degree of difficulty

 

can be chosen by you!
There are

 

303

 

challenges to solve!
Use this game in the car, on a plane or to entertain the kids while you are at a restaurant. You won't want to put it down once you've begun!